Run your virtual machines on-premises and Azure PaaS services with Kubernetes, connected to Azure Services for your HCI solution.
Azure Stack HCI is a Hyper Converged Infrastructure, built on standard building blocks where compute and storage is combined in the same server combined with other identical servers to build a HCI cluster. Azure Stack HCI is a new operating system from Microsoft that brings the Azure infrastructure to your location. Built on the standard Hyper-V, Failover Clustering, Storage Spaces Direct and Software Defined Networking from Windows Server. It brings the latest innovations to these features.
Azure Stack HCI is a part of the new Azure product line from Microsoft and is built and designed for you to build a hybrid environment.
Along with Azure Stack HCI we have
Azure Arc is a multicloud, multi virtualisation, multi-platform management tool in Azure. That allows you to run Azure services anywhere in a hybrid solution.
Azure Stack Hub is an extension of Azure to your datacenter. It is Azure in a box, running inside your datacenter, that has the well-known Azure interface. Built as a solution delivered by your choice of vendor.
Azure IOT is a simple solution to deploy workloads from Azure or other clouds to run on IOT Edge devices. It can operate machine learning solutions, compute or other IOT workloads.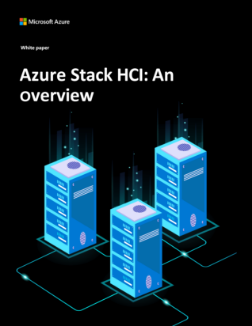 more benefits and more flexibility with HCI
As Azure Stack HCI is now part of the Azure family it features a new subscription model licensing billed from Azure. You can use any Azure billing model like any other Azure service, like Pay as you go, EA, CSP or Azure Plan. Azure Stack HCI is based on the same well know architecture from Windows Server and Azure. The solution is verified and certified the same way as before, with the same testing criteria.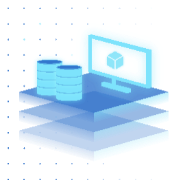 World-class hyper-converged infrastructure stack
Includes Hyper-V for secure, efficient virtualization of Windows and Linux, Storage Spaces Direct for fast enterprise-grade storage, and Azure-inspired software-defined networking.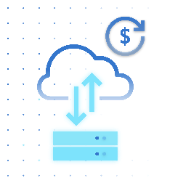 Delivered as an Azure service with hybrid built in
Always up-to-date subscription for software and support, integrates with Azure Portal, Azure Arc, and Azure Resource Manager (ARM), and natively monitor, secure, and backup to the cloud.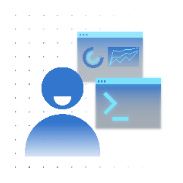 Foundation for cloud management capabilities
Supports Azure services for networking, recovery, policy, visibility, billing, and support. Monitoring, security, and update features are coming soon.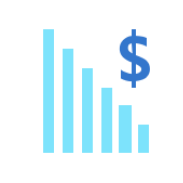 Better value for the money with Azure Stack HCI
For only $10 per month per physical processor core. Get predictable and simple pricing, without minimum term lengths or mandatory spport contracts.
Why should you use Azure Stack HCI
You should use Azure Stack HCI to modernize, minimize footprint, increase performance and security. With Azure Stack HCI and Azure Arc you can take benefit of the rich features in Azure available for Azure Stack HCI, like
With Azure Stack HCI you also get a new support experience with Azure Support now available from as low as 29$ a month. You don't need to spend money on a Premier Support just to get the premier support experience.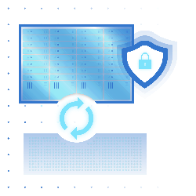 Modernize and secure your data center
Refresh aging virtualization hosts and improve security and scale. Eliminate legacy SAN storage to reduce footprint and TCO. Simplify ops with unified tools and a single point of support.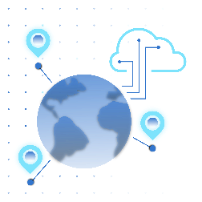 Affordably modernize branch offices
Two-node solutions from under $20k per location. Innovative nested resiliency and cloud quorum technologies. Monitor centrally with a global view in the Azure Portal*.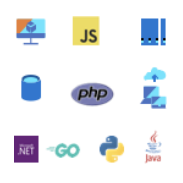 General purpose platform for any application/services
Run any Windows or Linux app with resilience and performance. Managed by Azure Arc and added value from hybrid services.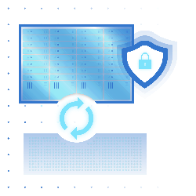 Virtual desktops with edge-local access
Run desktops on-premises for low latency and data sovereignty. Windows Virtual Desktop for effortless session management. Like-local performance with cutting-edge GPU virtualization technology.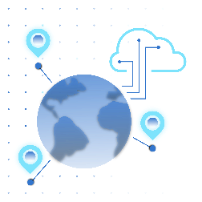 Tightly integrated Kubernetes
Run K8-compliance containerized applications on a resilient infrastructure with simple deployments and virtual infrastructure. Leverage Azure for burst and Arc for configuration management.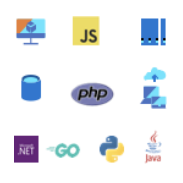 Industry-best performance for SQL Server databases
Millions of storage IOPS or database transactions. Consistent low latency with NVMe, RDMA, and persistent memory. Accelerate Azure Data Services and big data clusters at the edge*.
Deciding that a hybrid datacenter is the right solution for your business is the easy part. Once your organization has made the decision on going hybrid, that is when things start to get fun.
Deciding on the right mix of hardware and features
At Spirhed we have many years of experience helping clients define their requirements for building a plan for a hybrid infrastructure solution across different shapes of industries. We help you make the right choice, to design and build based on your organization's needs.
During the assessment phase it's very critical to take the right choices and plan accordingly.
We at Spirhed work with best practices as our number one rule. Designing and building a high available and flexible HCI solution with Azure Services running on-premises and in the cloud. Taking the advantage of the Hybrid offerings of Azure. We follow best practice guidelines when assessing and designing your solution.
For information about our services inquire below. 
Azure Stack HCI docs.microsoft.com
Book a free meeting!
We always want to discuss these topics and are eager to learn about you and help out. Contact us to have an informal chat. Look forward to hear from you!
Want to get going?
We can start of with a workshop and an assessment of your environment where you get the intel you need to move in the right direction! Book a Workshop today!