Hello Everyone, it's been a while since my last blog post. But boy do i have a great post for you today.
Today at Microsoft Inspire, it was announced a new Server SKU called Azure Stack HCI.

This is a new OS based off Windows Server vNext but with just the roles and features needed for Hyper-V, Clustering, S2D, SDN and so on to run Azure Stack HCI on this server Core.
So what does this mean, will S2D be removed from the standard Windows Server Datacenter in the next version. It won't but any new features will only be in the Azure Stack HCI SKU.
So what is this new Azure Stack HCI OS
It is a purpose built OS for just Azure Stack HCI with hybrid benefits. When installing it and within 30 day's you will need to register the cluster with Azure. Meaning you will get an Azure Stack HCI panel in the Azure portal. To manage, monitor, set policy's and do most of your stuff from Azure. And you will get the benefits of the Azure Management Portal.
And you will need to keep the cluster connected to Azure, it can stay disconnected for 30 days. But for billing it will need to be connected.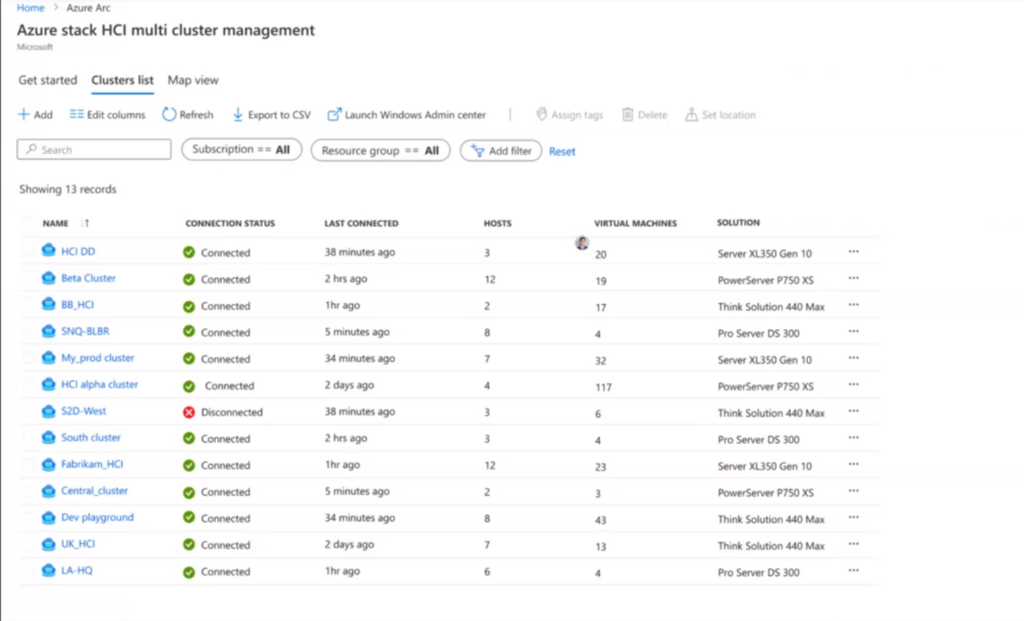 License
I did mention billing, well you guessed it. It will be billed via the Azure Portal and requires a subscription. The cost is fair, only 10 USD pr month pr core. So it's easy to calculate and create a budget. Add a new node and let's say 16 cores, it's 160 USD extra a month.
But there is no VM Licensing in here, it is just the pure Azure Stack HCI OS. You will need to buy Datacenter Licenses for now. As there as not been any statement on how VM licensing will be.
Hybrid first
The Azure Stach HCI OS will be a Hybrid first OS. Focusing on hybrid services. And it's set to leverage alot of Azure features. Available now are Networking, Recovery, Policies. In preview from today is Nativ Arm integration and visibility, Billing and support. In development are Monitoring, and Self Service.

As of today the ARM Front end is just available in the US.
Support
Did i mention Support, well there is a new support experience. Most of you already have a Azure Support agreement. With the new Azure Stack HCI SKU, the support for this has been moved to Azure. Pricing starts as low as 29 USD a month. And there will be a dedicated team for handling Azure Stack HCI support tickets. And you can create support tickets from the Azure Portal.
Self Service
The new self service solution will be based on Azure ARC where you gen leverage IAM and give users access to just the VM resources they need. Here you will be able to do things like, stop, start vm's, create delete and all the other things you can do with Azure VM's and Azure ARC today but directly on your Azure Stack HCI Cluster.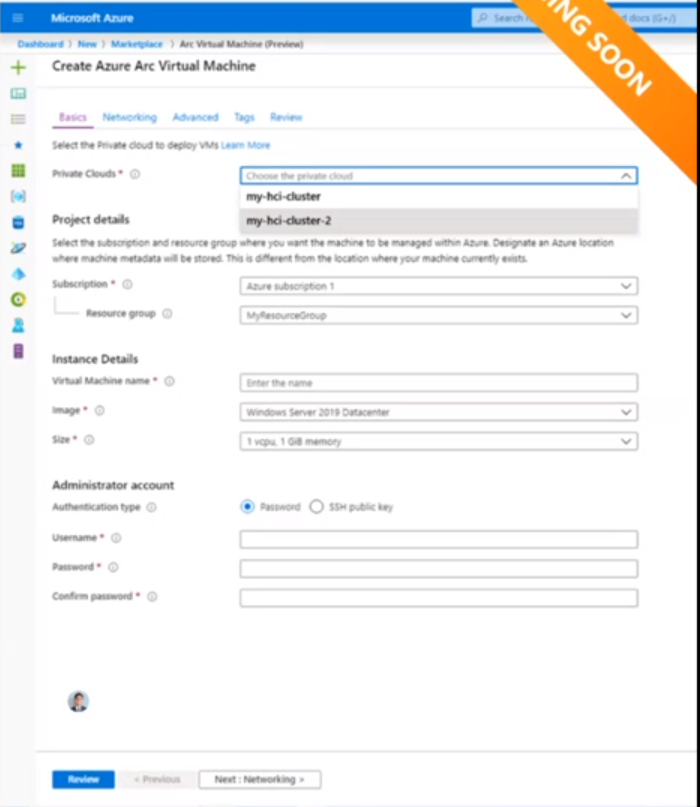 New features
There are a few new features built in to the new OS.
Stretch Cluster with Automatic Failover that was announced at Ignite 2019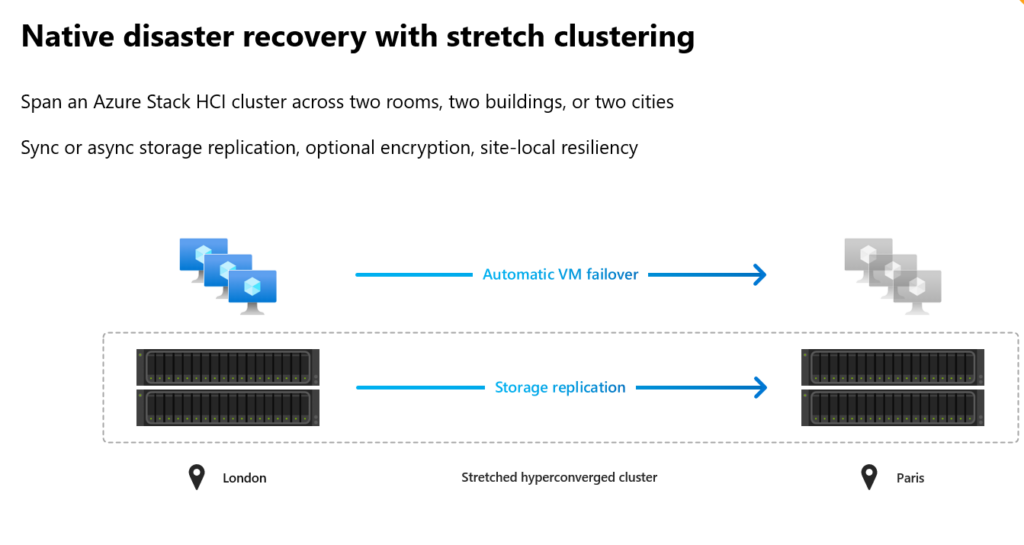 Reduced storage sync times with extents/slabs now only beeing 256k instead of 1GB. This will cause much faster rebuild times.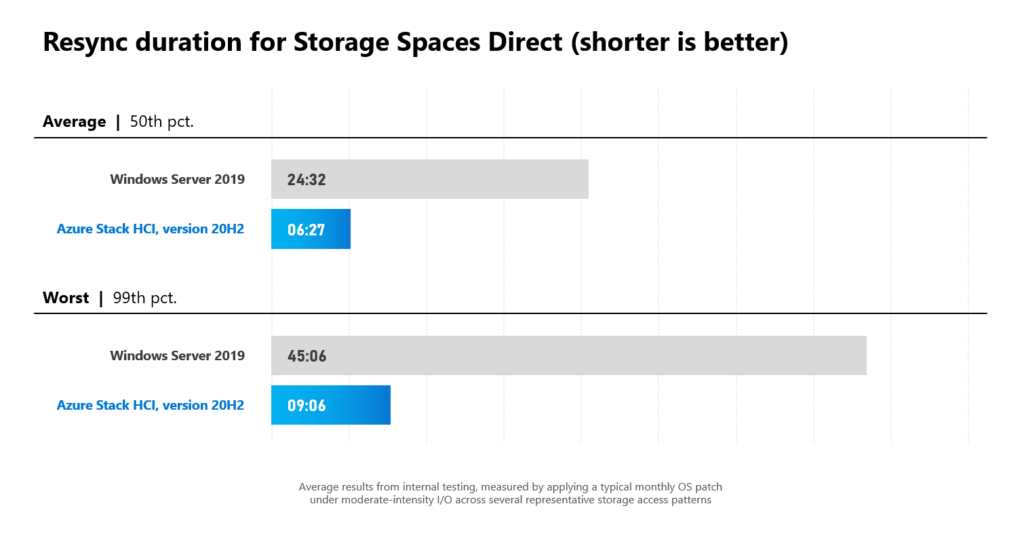 And Better integrated Cluster Aware updating with Windows Admin Center. And new is Hardware patching of firmware and drivers with Cluster Aware Updating.
First out is Dell EMC with there plugin.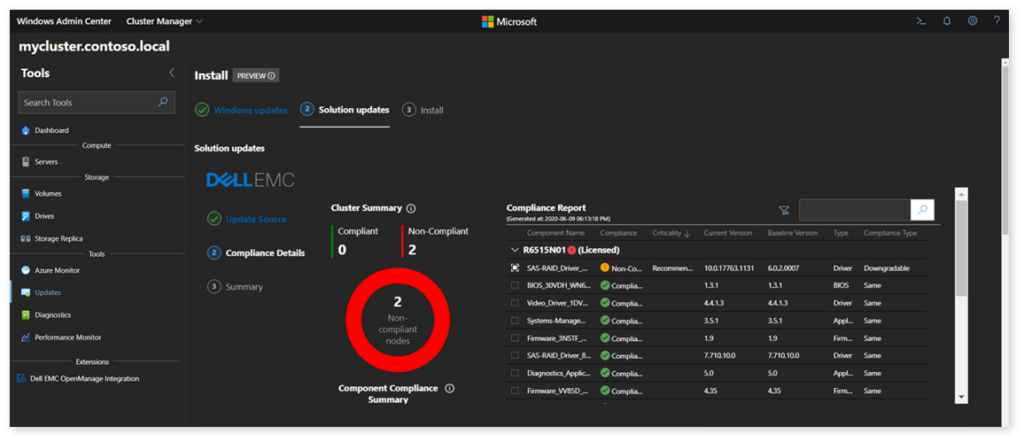 Public Preview
Yes it's in public preview from today. https://Azure.com/hci and this is not for production use at all.
Stay tuned for some more updates once we get this new OS tested. And FYI you can only install Azure Stack HCI on physical hardware.
reference: https://jtpedersen.com/2020/07/whats-new-for-azure-stack-hci/