So i was at a client a week ago to add 2 nodes to an existing S2D cluster. This was setup by a colleague of mine with VMM and WDS for Bare Metal Deployment. And was working a few months ago.
When i tried to deploy the new nodes it would not start the PXE boot from the nic. When looking at the event logs it said, "The following client attemted to boot from PXE but was ignored because it was not recognized.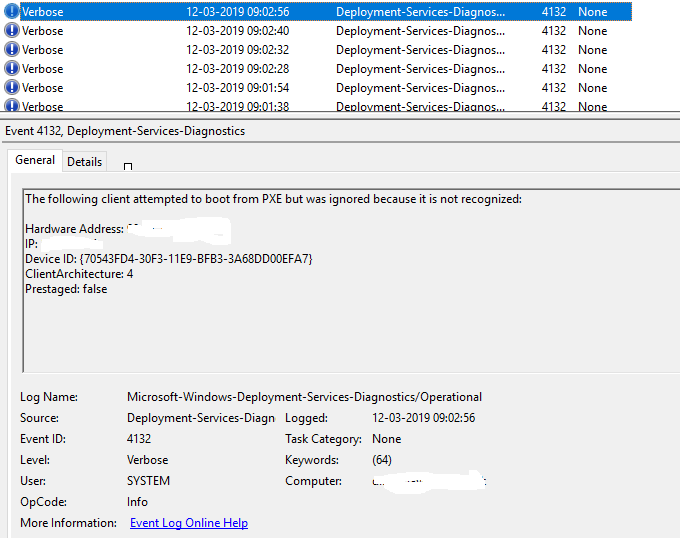 I tried to reboot, redeploy the PXE image and so on. Nothing worked, after googling abit a common feedback was that reinstalling WDS was the way to go compeard to trying to troubleshoot some more.
So i removed the PXE server from VMM, removed the Windows Deployment Service role from the PXE server. Reinstalled WDS and then added the PXE server back to VMM. And it then started to work again as it should.
So lesson about WDS issues with either VMM or SCCM, reinstall WDS and integrate it again. As it's so much faster then trying to troubleshoot it.
reference: https://jtpedersen.com/2019/03/vmm-bare-metal-deployment-stops-working-with-wds/